4.6 out of 5 stars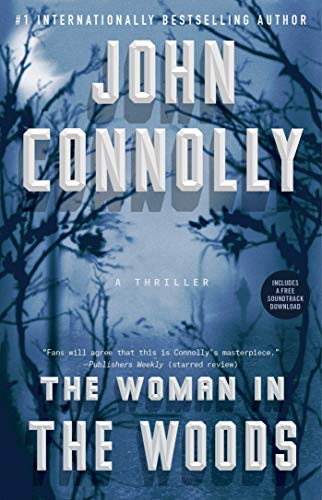 I finished this book last night after several frantic hours of reading. And, when I say frantic, I mean it – my palms were sweaty and my heart was racing because of the volume of action packed into this one.
I came across this book in the most unlikely of ways – it was free in a newsletter sign-up! For real though, if you go to the Simon & Schuster website and sign up for their newsletter, you can download this book or your choice of about twenty other books for FREE. 
They do require that you download an app called Glose to read the book, but this isn't a big deal. It's an e-reader app similar to Kindle, but it has other features – you can set reading goals and join communities too. I found the app easy to read and enjoyed the added features. 
Here's a no-spoilers thriller book review for you!
Book Summary
This book is number sixteen in the Charlie Parker series by John Connolly. Charlie is a private detective and I wish I could give you more background on Charlie himself, but this book is light on that. Considering this is the sixteenth book in the series, I guess I see why.
You don't have to know his background though, Connolly does a decent job in catching you up with the elements of Charlie's character that you do need to know. Basically, he's a tough nut to crack and he's eternally sad because of the untimely death of one of his daughters.
Charlie is hired by an attorney to find a missing child. A woman's body was found buried in a shallow grave in a Maine forest and she had recently given birth based on the state of her body. But the child is not with her, indicating that either the baby died and whoever buried the mother buried the baby someplace else, or the baby is alive. 
The search for the name of the woman in the woods brings up some rather unappetizing characters. A British man named Quayle and a woman named Pallida Mors show up looking for the child as well. These two are quite a pair and Connolly does an excellent job of describing just how despicable and unholy they are. 
There's a sideline story that has to do with Charlie's associate Louis. Within the first few chapters of the book, Louis, a black man, causes the explosion of a pickup truck decked from bumper to bumper with confederate flags. It's difficult to see at first, but this sideline story does eventually merge with the main storyline, although it's a long merge. 
My Thoughts
Reading this book was like taking a literary journey unlike any I've ever taken. The story weaves together like a tapestry. At first, you can't see how any of it has anything to do with the rest, but by the end, it all comes together as if summoned by magic.
There is a supernatural element to this story which was totally unexpected. I assumed this would be similar to every other psychological thriller where the good guy chases the bad guy and eventually catches him. In this version, the bad guy is playing with an unfair supernatural advantage. There are legit monsters, and demons, and ghosts in this tale – and that made it all the more interesting!
Connolly's descriptive powers are beyond words. He has the words, I don't. This goes for mundane things like describing the make and model of a car to building a character up from scratch. The panache involved in his writing is second-to-none.
Speaking of characters… This book is literally driven by the characters. There are so many of them and each one, from the waitress at the diner to Charlie Parker himself has a fully-fledged background story to tell. It's really remarkable. I left the book feeling like I actually knew these people.
There's a cliffhanger! Yes, I said it, there's a cliffhanger. The story isn't finished, not by a long-shot. The reader gets only a taste of closure in this one.
Overall Impression
There are a total of eighteen of these Charlie Parker books. This is my first one, but it won't be my last. I'm planning to read the next one (damn that cliffhanger!). If you love thrillers and are looking for something outside the typical thriller box, this is one to check out. The supernatural elements are well-done and powerful and the rest will have you on the edge of your seat! 
Check out my last book review right here. And if you haven't already, sign up for my newsletter, The Queue, for some great extra audio content and a monthly update on my reading and writing progress. 
Thanks for stopping by!